2019 has seen strong demand for coastal property.
As a result, the biggest problem we face as realtors is a shortage of inventory. The chart below illustrates that beautifully. The inventory (number of homes on the market in Lincoln County) is at its lowest in the past year.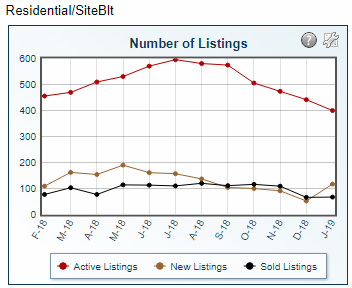 And...those homes are listing at record high prices!
The median price of a listing in the county is now solidly above $400k!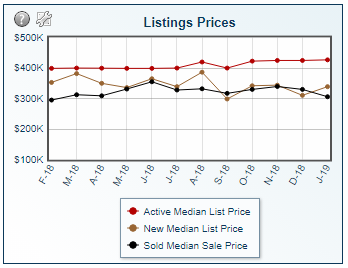 So what does this mean for me?
Well if you already own a home in this market, your home is worth more than you might imagine. If you are looking to move up to your next home, your present home will give you more equity that ever before!
If you are looking to buy, the time is clearly now. Homes are your best way to ensure protection from rising rents and "get into" a home before prices potentially rise further. On top of that, mortgage rates are still surprisingly affordable. In many cases, you'll be paying less in a mortgage than you are now paying in rent. On top of that...renting in Lincoln County is a total nightmare!